POLYTRON Ultra Performance
Military/Industrial Grade Protection For Your Application
MOST ADVANCED OIL ADDITIVE FOR MOTOR OILS AND LUBRICANTS FOR ANY APPLICATION
Visit Store
Find Application
POLYTRON Benefit At-a-glance:
The world's most advanced oil additive today.
Of Users Gained Power & Torque
Reduce Maintenance Cost By
Extend Maintenance Interval By
Not only it is technologically advanced, but its performance in friction reduction and equipment protection is second to none. POLYTRON was developed originally for extreme military applications, including helicopters, tanks, ships, submarines, and spacecraft operating in severe conditions. After decades of exclusive and secret applications, we can now offer them to the consumer market and to you. POLYTRON does not contain any potentially harmful viscosity modifiers or solid particles (i.e. MoS2, Teflon) like the competitors and eliminates up to 95% of wear; no other products have ever achieved such level of protection.
Maintenance Interval Comparison
POLYTRON: 20,000mi/30,000km (400-700% increase)

Competitor Additive: 8,000mi/12,000km (200%-400% increase)

Full Synthetic: 5,000mi/7,500km (150-300% increase)

Conventional Oil: 3,000mi/4,500km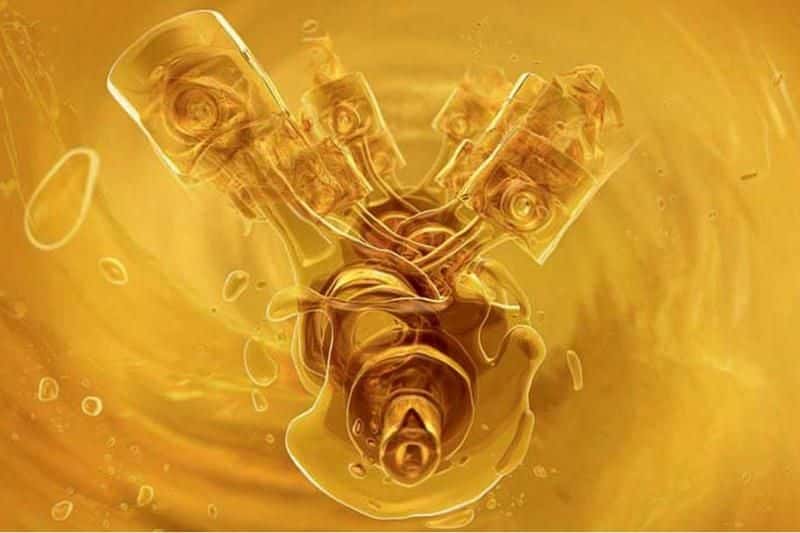 Other Notable Benefits You Can Expect
Eliminate up to 95% of engine and equipment wear
Reduce engine/equipment operating temperature and noise level
Eliminate build-up and keep the engine completely clean
In the event of oil or coolant loss, engines are protected for tens of miles under any driving conditions
Restore compression (the compression may go up even in new cars)
Contribute to much cleaner emission gases (95% chance of passing smog if you failed once)
Are very effective in severe operating conditions such as dust, dirt, and moisture
Extend oil change intervals and oil filter life up to 4 to 7 times*
Contribute to considerable fuel and oil economy
Generate the same outstanding results, when used in transmissions, power steering, differentials, or any other equipment
Contribute to the reduction of up to 60% of maintenance costs
POLYTRON OIL ADDITIVE PRODUCTS FEATURES
Scientific Breakthrough
No one can say you get 95% reduction in engine/equipment wear, decrease operating temperature and noise, while enjoying more power and torque. Enabled by our scientific breakthrough.
100% Cost Saving
Pay for itself in your first treatment.  Extend oil change and service interval safely up to 600%, so you can save up to 60% on maintenance costs.
More Power, Cleaner
Increase your horsepower, torque, and fuel economy. Restore compression and keep moving parts like new. Lower emission up to 75% and help pass smog.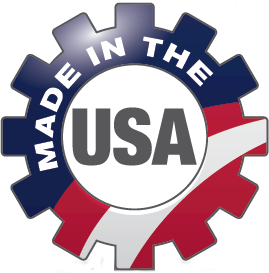 Made In USA Quality
Made In USA. Trusted worldwide. Our industry/military grade lubricants are ready for the most extreme applications. It will protect no matter what, even oil/coolant loss.
Polytron lubrication products use advanced molecular engineering to create a completely new class of lubricant enhancers. Polytron lubricants form a bond with the metal surface being treated. This reaction is even stronger where there is excessive heat build-up due to friction between two metal surfaces. Most conventional lubricants would be subject to thermal viscosity breakdown and would tend to flow away from these areas, exposing metal to wear. Polytron goes directly to the wear points or hot spots so that protection is supplied where it is needed most. This coating reduces friction and helps to protect your equipment's parts under the most extreme conditions.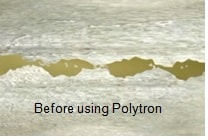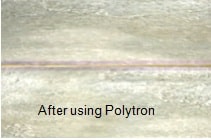 POLYTRON can be safely applied without voiding the manufacturer's warranty on new vehicles and equipment. Applications are endless: light-duty vehicles (cars, pickups, sports/race cars, motorcycles), heavy-duty vehicles (semi-trucks, railroad locomotives, buses, fleet), capital equipment (earth-movers, hydraulics, factories, machining tools, presses), marine (boats, yachts, ships), hobbies (bicycles, fishing gears, home improvements) to name just a few. POLYTRON is available and trusted around the globe, including Europe, Asia (China, India, Thailand, Vietnam, Indonesia, Malaysia, etc), Australia, and here in the USA, where it is proudly made!
We offer POLYTRON in various forms that best suits your application. POLYTRON MTC is our core additive product, which can be mixed with your lubricant of choice for engines, transmissions, differential, etc. for ultimate protection and performance. POLYTRON EP-2 is an all-purpose extreme-temperature range synthetic lithium grease, available also in a convenient 14oz standard grease-gun tube. POLYTRON GDFC is our fuel additive to maximize mileage/mpg, power, and reduce emission and is safe for both gasoline and diesel applications. POLYTRON PL is our penetrating lubricant that can be used on many applications from door hinge to milling machines and are also available in a convenient 7oz spray cans. POLYTRON Motor Oil family of products are pre-mixed MTC and high-grade full-synthetic and semi-synthetic motor oils.
We will meet all your POLYTRON Ultra Performance Lubricant products needs. We are your factory-direct, one-stop source of POLYTRON, ready to answer any questions you may have regarding applications, maintenance planning, bulk quantity quotes, international sales, and overseas import. As one of the best factory-direct official suppliers in the USA, we can save you BIG.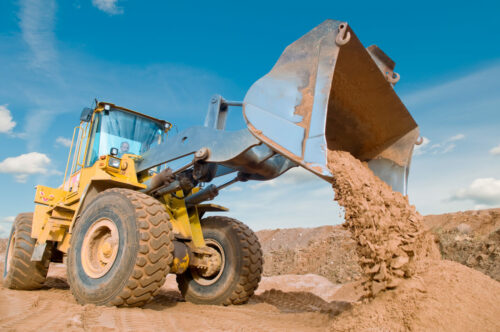 Need a larger volume?
No problem! We provide ANY volume that you require. Please contact us for help.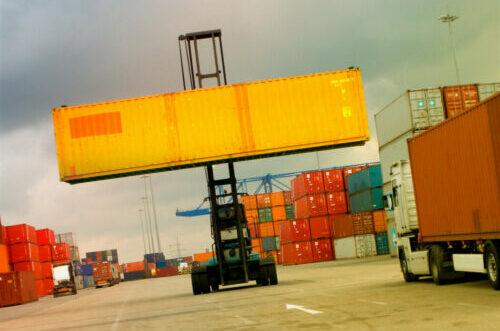 Want to sell Polytron in your area?
We offer tremendous business opportunities that is sustainable. Visit our international importer page.
PERSONAL CARS, PICKUP TRUCKS, MOTORCYCLES, and SMALL VEHICLES
Automotive & motorcycle equipment, including engines, transmission, various gears, and joints, are subject to harsh conditions regardless of your driving style. High temperature, high stress, and high surface contact area all add to excessive wear that you experience with your engine and parts that leads to premature failure. POLYTRON can help eliminate such unwanted wear and leaves you with healthy equipment you can rely on with dramatically increased longevity and protection. Furthermore, EPA-approved POLYTRON Fuel Conditioner allows more efficient and cleaner combustion from your engine to increase your MPG. 
LOGISTICS, TRUCKING, and FLEET OPERATIONS
For those who are involved in transportation, cargo logistics, and fleet vehicle businesses, your equipment reliability and operational time are crucial. The time lost due to unexpected engine failure is simply unacceptable. POLYTRON Lubricants can increase reliability and eliminate wear on your equipment. Even in an event of sudden oil loss, POLYTRON can temporarily protect the engine from catastrophic damages. POLYTRON enhances the longevity of your equipment better than any other product. Furthermore, EPA-approved POLYTRON Fuel Conditioner allows more efficient and drastically cleaner combustion from your engine (diesel or gasoline) to increase your MPG and power. All POLYTRON products are proudly Made In U.S.A!
MACHINE SHOPS, FACTORIES, and PRODUCTION FACILITIES
Production facilities, including factories and machine shops, depend majorly on the reliability of pieces of equipment. From large presses to small drill bits, maintaining their good condition is a difficult challenge. POLYTRON Lubricants can increase reliability, eliminate equipment and tool wear, and give you peace of mind. Not to mention, POLYTRON can protect your equipment in case of sudden oil loss and corrosion. POLYTRON will help you maximize the profit, regardless of facility size.
HEAVY MACHINERY, CONSTRUCTION, MINING, and OFF-ROAD DUTY 
Heavy machinery must endure some of the toughest conditions. Deep-sea drilling, mining, agriculture, rock quarry, or any other form of heavy industry, POLYTRON Lubricants can increase reliability, eliminate equipment wear, and give you peace of mind. Even in an event of sudden oil loss, POLYTRON can temporarily protect the equipment from catastrophic damages. The heavier your industry is, the more you would need POLYTRON. All POLYTRON products are proudly Made In U.S.A!
If you are out in the sea or a lake, the last thing you want to worry about is a sudden engine problem. The next worry is the ever-increasing cost of maintenance in the boating industry. POLYTRON Lubricants can increase reliability and eliminate wear on your equipment. Even in an event of sudden oil loss, POLYTRON can temporarily protect the engine from catastrophic damages; that is assuring when you are 10mi off the coast. POLYTRON enhances the longevity of your equipment better than any other product. Furthermore, EPA-approved POLYTRON Fuel Conditioner allows more efficient and drastically cleaner combustion from your engine (diesel or gasoline) to increase your MPG. If you want the best for your boat, you cannot go wrong with POLYTRON ULTIMATE Lubricants… And don't neglect your hardworking truck too. Order now for the protection you deserve. All Polytron products are proudly Made In U.S.A!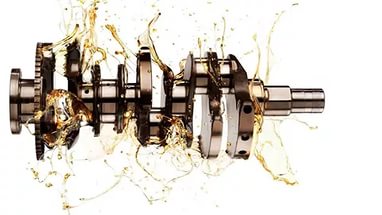 There are two primary functions of motor oil – the first is to lubricate the moving parts of the engine so as to minimize friction, and the second is to protect the metal from corrosion…
read more
How much Polytron Metal Treatment Concentrate (MTC) should I add to my engine?
For vehicles with a standard five-quart crankcase capacity, add 16 ounces of Polytron MTC to the crankcase. Then fill to the recommended capacity with the motor oil normally used. With larger volume systems, use Polytron MTC 10% by volume.
How often do I add Polytron MTC to my oil?
After the initial treatment of 16 oz., for maximum results, it is recommended that you add 8 oz. of Polytron MTC every 10,000 miles or every 3rd oil change at the minimum. Polytron will not harm your equipment/engine if you apply more often, say every oil change.
Is it necessary to change my oil as often with Polytron MTC?
The decision to change oil is yours and should ultimately come from careful observations. Polytron MTC dramatically extends the life span of your oil, however, we recommend that you always follow the service interval guidelines provided by the manufacturer of your car, truck, or equipment. Change oil and filter as recommended. If you would like to extend oil change intervals, please follow the Used Oil Analysis guide here.
Why would I want to put Polytron in a brand new vehicle?
Quite simply – to prevent the new engine in your car from becoming an old engine. Most engine wear occurs during cold starts, in the first critical moments before motor oil fully circulates. Within hours of turning your engine off, virtually no oil remains on the engine parts due to gravity. Polytron Metal Treatment (MTC) transforms surfaces with a layer of ionic oil molecules which dramatically reduces friction and wear. Immediate start-up lubrication is ensured.
Will adding Polytron MTC void New Car Warranties?
No. Polytron is a 100% petroleum-based product and contains no Teflon or PTFE resins, molybdenum disulfide, lead or any other solids which can cause serious buildup in your engine. It is undetectable when mixed with the motor oil you regularly use in your vehicle. Please follow the owner's manual for specifications, such as the break-in period, which is usually 500-1,000mi.
Can I use Polytron in a new car or in a rebuilt engine?
Yes. The earlier an engine is treated with Polytron, the greater the overall benefit. Unlike most oil additives and engine treatments, Polytron does not interfere with engineered tolerances. It can be used immediately following the manufacturer's recommended engine break-in period (usually between 500 and 1,000 miles). Please consult your owner's manual or engine rebuilder for exact specifications.
How quickly can I expect results from Polytron products?
For the majority of cars, the results are immediate. Often, the engine noise will significantly quiet as soon as you turn the engine on after the first application. In other cars and equipment, it may take several hundred miles/hours or several gas treatments to notice any dramatic change due to the buildup of gum, varnish, and other solids prior to applying Polytron products.
Has any major Auto Manufacturer tested Polytron products?
Not to our knowledge. It is not in the best interest of the auto industry to have your car's engine last forever without breaking down, which Polytron will effectively promote. There is more money in long-term repairs.
What tests have been done using Polytron Metal Treatment (MTC)?
A number of tests have been completed.
First, Texaco has certified that Polytron is completely compatible with its motor oils including synthetics. The Sintef Group completed another test, (Sintef is the largest technological research organization in Northern Europe). The United States Testing Laboratory did other tests. These tests compared Polytron against several leading lubrication oils with respect to reduction of friction, wear and temperature. In every case Polytron proved superior in performance including one of the most severe tests – the Seta-Shell Four Ball Extreme pressure Test.
How do I get PTFE or Teflon-based products out of my engine? Will Polytron work in my car after I've used these other product?
Not only will Polytron work in your engine after using PTFE resin-based products, but it will also remove the build-up these products create and deposit. Many "major brands" contain such harmful chemicals as active ingredients or their secret inner-workings. Polytron truly provides performance by transforming the metallic surface and it is NOT a coating like other brands.
Can I add Polytron MTC to my automatic transmission?
Yes. Polytron MTC is compatible with all automatic transmission fluids. Regular transmission fluid is not oil as it has almost no lubricity. As result bearings and other moving parts in your transmission do not get well lubricated during operation. Polytron MTC is specially engineered to lubricate and extend the life of your automatic transmission. Anything hydraulic will benefit from the use of Polytron MTC.
What kind of results can I expect from adding Polytron MTC to my automatic transmission?
Polytron MTC lubricates the valve body in the transmission resulting in smoother shifting. With reduced friction you will also have less heat and wear, resulting in longer life for both the transmission fluid and the transmission.
What kind of results can I expect from adding Polytron MTC to my standard transmission?
Along with easier, smoother shifting, Polytron MTC will extend the life of the bearings and gears in your standard transmission.
Power steering utilizes hydraulics. What affect will Polytron MTC have on the steering mechanism?
Polytron MTC will lubricate the pump and all other moving parts in your power steering again providing for less wear, smoother operation and extended life of your power steering.
What is the main benefit to adding Polytron Gasoline/Diesel Fuel Conditioner?
Since the government has required fuel companies to take more sulfur out of diesel fuel, they have reduced its lubricity. Polytron's Gasoline/Diesel Fuel Conditioner replaces the lubricity for easier starts and smoother running engines. Polytron also breaks down the surface tension of water (from condensation) in diesel fuel protecting the injectors if water was to get past the fuel filters. Polytron also lubricates and protects the upper cylinder walls and fuel pump from wear.
Do I need to use the Polytron Metal Treatment with the Fuel Conditioner to get the best results?
While each product has measurable results used individually, when used together they will ensure maximum performance and cost-effectiveness.
Has the EPA tested Polytron?
No. However, Polytron GDFC is EPA registered.
How does using Polytron help the environment?
Polytron conserves natural resources by reducing the consumption of fuel and oil and independently certified tests show that POLYTRON significantly reduces harmful exhaust emissions. Often the application of Polytron GDFC along with MTC will allow polluter cars to pass smog.
Should I reduce the temperature of my Thermostat after adding Polytron in my engine?
Yes. If you notice your engine running warmer than normal, or even heating up regularly check the thermostat. If it is set anywhere near 200 degrees, it would be wise to install one that is set around 180 degrees. Reducing the temperature of the thermostat 15 to 20 degrees allows it to open wide enough. Note that every application is different and our recommendation must be taken as basic guideline suggestions.
Am I liable for any problems the product may create in a customer's car as a distributor?
Applies only to distributors: No, providing you do not make claims beyond what is stated in Polytron promotional literature and on the product label itself.
Polytron products will not cause any harm to customer's equipment if applied as suggested. Please note, however, in EXTREMELY RARE CASES, cleansing power of Polytron products may cause wider gaps in engine internals, such as piston rings/cylinder clearance on engines with severe wear (usually over 250,000mi / 40,000km, or hours equivalent) otherwise sealed by the carbon deposits. This is NOT caused by Polytron and concludes that the engine was requiring a rebuild.